It can sometimes be difficult to juggle work, kids and social lives, especially when you're dealing with a serious case of sleep deprivation. We've compiled a list of tips to help you stay awake when you're a sleep deprived mom.
1. EAT A HEALTHY BREAKFAST
Most of us are well aware breakfast is the most important meal of the day. A big breakfast helps kick-start your metabolism and gives you the energy to tackle whatever hurdles are thrown your way.
Eggs, steel-cut oats, yogurt, and fruit are all great sources of energy.
See more energy foods that help you stay awake here.
2. LET THERE BE LIGHT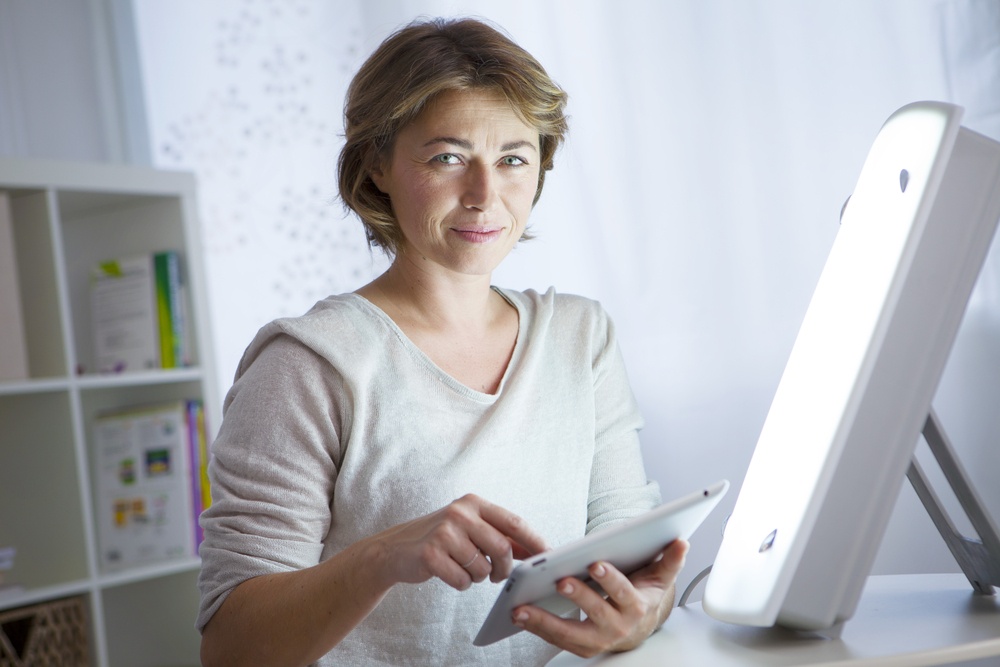 Source: Sleep Solutions
If you're finding it hard to stay awake experts say it's good to expose yourself to natural light. So open up the curtains, doors, windows and soak up those natural stimulants that help boost energy and mood. 
3. DANCE BREAK!
Whip out your favorite music playlist and start dancing. Listening and dancing to music is a great way to boost mood and energy levels. This is also a fun energy boosting activity you can do with the kids.
4. WORK OUT
 Sometimes a good workout is all it takes to feel revitalized. It can be hard to find time to exercise with kids, so here are some ideas to help incorporate them into your workout routine.
Fun Activities For Kids
- Create an obstacle course - set up fun (and safe!) obstacle courses using everyday household items or kids exercise equipment. Time each other and turn it into a competition. This can be done at home or at your local park playground.
- Dice Game - Write down the numbers 1-12 on a piece of paper or a whiteboard and allocate an exercise to each number ( #4 = Do 10 jumping jacks/ #6 = hop on one leg for 1 minute). This is super fun and educational!
- Running races - Kids love these and there are loads of popular races including; wheelbarrow races, egg and spoon races and dress-up races!
Check out 20 Exciting Relay Races For Kids for more ideas.
6. DRINK STRONG COFFEE
This might seem like an obvious idea but sometimes a big caffeine boost is all you need to stay awake. The strongest coffee in the world BIOHAZARD COFFEE is an awesome place to start.
7. GET CHATTING
Pick up the phone and call a friend or family member to stay awake - it'll keep your brain stimulated and also help you stay connected.
8. SNACK ON FOODS THAT KEEP YOU ENERGIZED
These foods will help you stay awake and power on through the day:
Almonds - full of Magnesium and Vitamin B
Plain popcorn - whole grain carbohydrate that's low in calories
Salmon - full of Omega 3 fatty acids to help concentration and boost mood.
Peanut butter - Opt for more natural 'no added sugar' varieties that are high in good fats and protein.
Bananas - full of Potassium and perfect more pre or post workout.
Check out more energy foods here.
8. USE ELECTRONICS TO STAY AWAKE
Studies have shown electronic stimulation helps the brain stay active and alert. By watching television or playing a game or two of Candy Crush or Pet Rescue will give you that much-needed energy boost.
Know any sleep-deprived moms that need tips to stay awake? Tag them in the comments or share using our social share buttons.
Related: Best Ways To Stay Awake At Work 
Want to see what else we're up to? Follow us on Instagram and Facebook for coffee updates.
BIOHAZARD COFFEE - Ground & Whole Bean Coffee - contains 928mg of caffeine per 12 ounce.